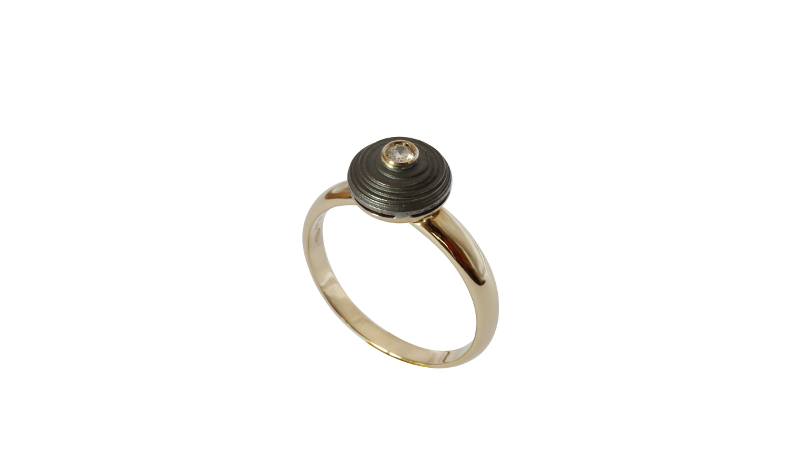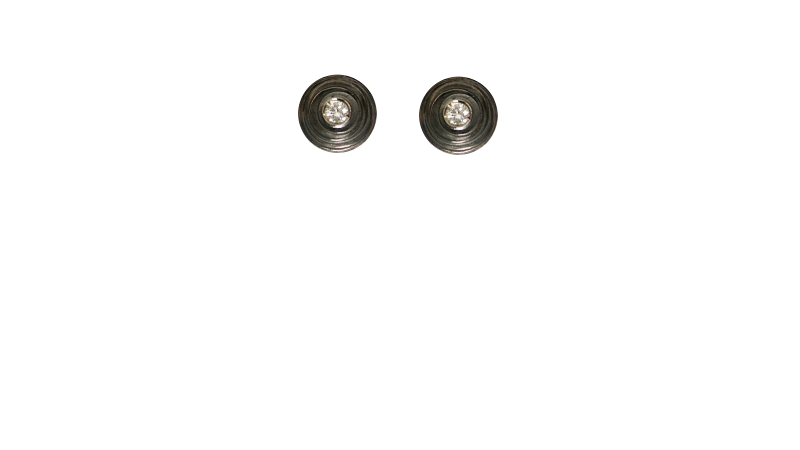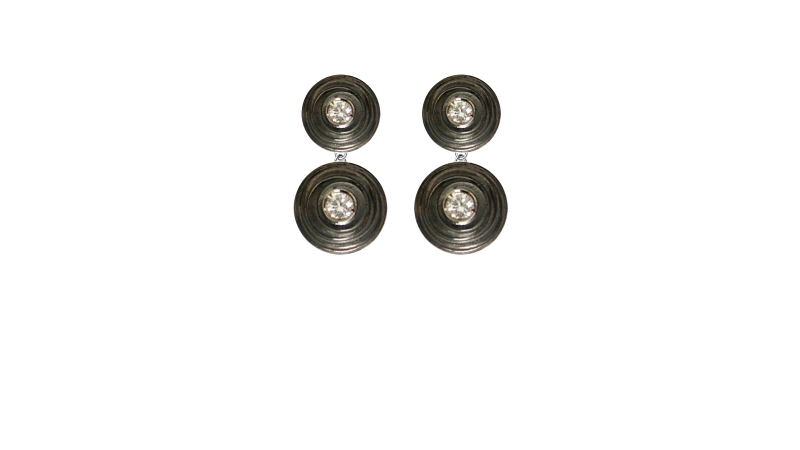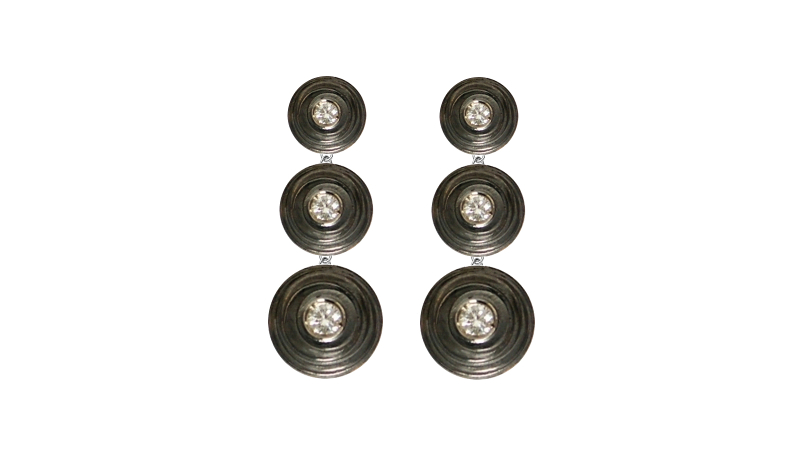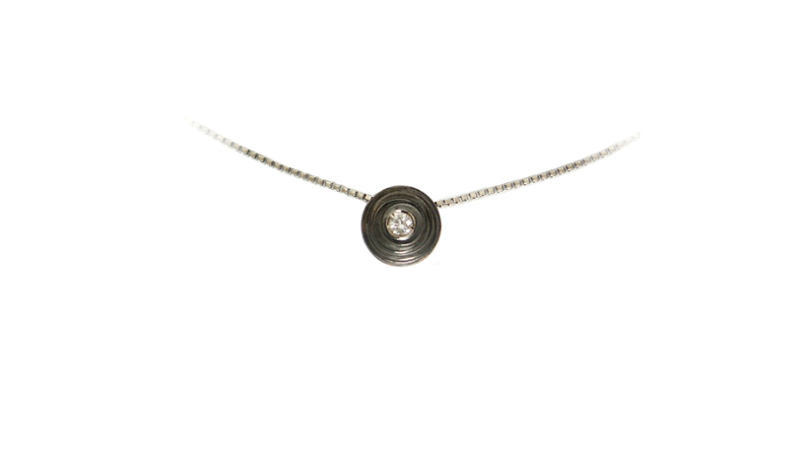 In LUCREZIA project, the circle is prevalent, grows or decreases and may become a little bon-bon, delight of tiny and refined details in its aesthetic as in its construction. The black rhodium** on red gold gives a  nineteenth-century delicate fragrance to a collection which is actually extremely contemporary.
(*) natural white gold means non plated Rhodium 18 kt gold, that is deprived of the rhodium layer – white or black, obtained by electrodeposition – to give gold, which is naturally yellow,  a colour closer to icy cool white platinum (or graphite black). The natural white gold therefore has a white colour but with a lovely warm golden hue.
(**) the rhodium plating is a jewel surface treatment obtained by electrodeposition (plating bath) of a thin layer of metal (rhodium is a precious metal),  it is similar to gilding or silvering for the type of procedure.